Wine Making Process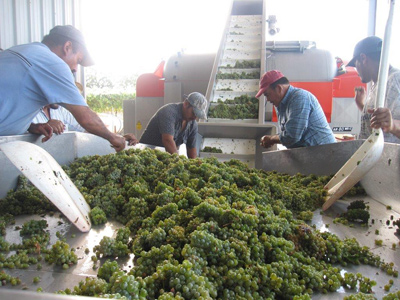 Our processes are done in a way that each wine is allowed to express its unique character; never compromising the wine's freshness, finesse or texture.
We hand harvest and manually sort; once in the vineyard and once in the winery. The Pinot Noir is destemmed and gravity guides the whole berries into open topped fermenters.
The Chardonnay is whole-cluster pressed into French oak for fermentation. The primary fermentation lasts 2-3 weeks and the malolactic fermentation can last until early spring of the next year.
Every vineyard block is traced from the harvest bins to the barrel to the settling tank before bottling.